Loveland, Colorado Siding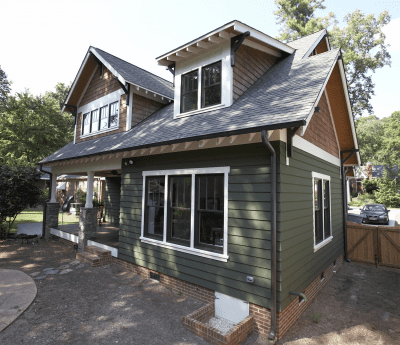 There is no shortage of gorgeous high-altitude views from Loveland homes that sit at the Gateway to Rocky Mountain National Park. But being out in the Colorado foothills comes with its challenges for homes. Siding in particular needs to be able to stand up to weather extremes here. From hail to snow and fire to intense UV rays–which siding you choose for your Loveland area home or business is critical to keeping it in good shape. As one of Loveland's more prolific and trusted siding contractors, it is our job to make sure everyone who comes to use for siding gets the protection they need against the Colorado elements. Also, we pride ourselves in our ability to design the siding for houses of any age or style. Whether you own a century-old bungalow off of 1st street or are building a modern dream home out in Avondale–we have the siding choices you need to get a gorgeous exterior. Our attention to form and function is part of the reason we are so well-reviewed and used by homeowners all across the Front Range. When looking for the best selection and service Colorado Siding is the best place to start
James Hardie® Fiber Cement Siding
James Hardie is a great fit for Loveland homes for many reasons. It is built to specifically withstand the harsh Colorado weather. From the lowest chill of winter to the unrelenting UV rays during our long, dry Colorado summer days–James Hardie withstands them all.James Hardie® siding is virtually impenetrable protecting homes here in Longmont from hail, woodpeckers, termites, fire, and more. This in turn means James Hardie is low maintenance saving you money year after year in siding replacement or repair. The look of James Hardie is premium–coming in many bold traditional and modern colors. Also, as any Coloradan knows–the sun here tends to fade siding colors in short order. Not James Hardie's though–this powerful siding has a unique finish called ColorPlus® Technology that resists fading and comes with one of the best warranties on the market. Since Colorado Siding is a James Hardie elite preferred contractor you will also enjoy our own workmanship guarantee as a 30-year limited warranty on most James Hardie siding products. This will give you peace of mind knowing that not only do you have one of the toughest sidings that money can buy–but a warranty to back it up.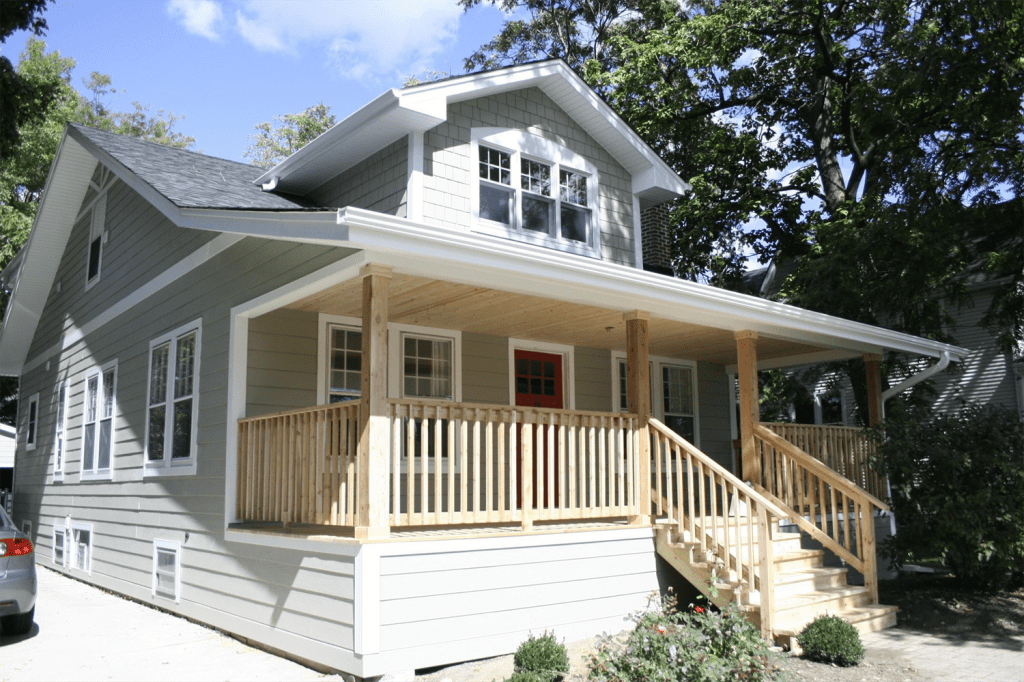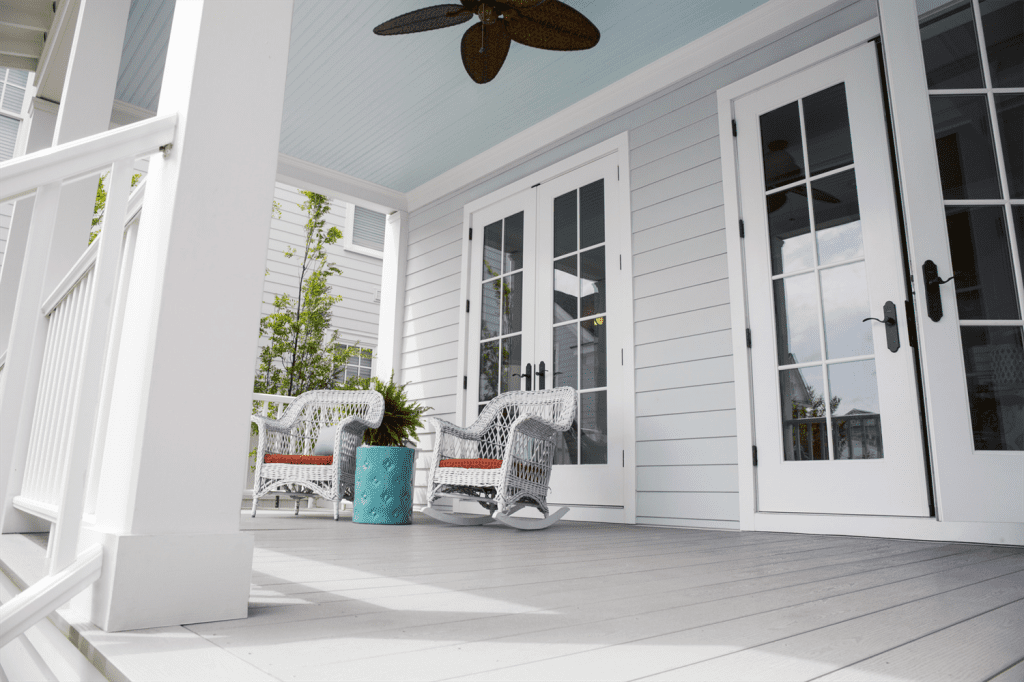 James Hardie® Warranty Info & Resources for Loveland Homeowners
At Colorado Siding, we know that residing your home is an important decision. That's why we're here to help educate and guide you through the process. James Hardie is the industry leader in fiber cement siding, helping homeowners protect their properties long term with a stunning, durable solution. James Hardie is our favorite choice for this area due to its incredible protective qualities against the harsh environmental threats and sun exposure. Below, we've provided some resources about James Hardie siding for our Loveland customers:
Fiber Cement Siding
Fiber cement is a pretty powerful type of siding that is known to last for years on homes without needing a lot of maintenance. This makes the material a fantastic choice for homes in the Loveland area that sees a lot of intense weather patterns. It stands up to everything from hail to flying debris–which we see plenty of here at the Gateway to the Rockies. Another great thing about fiber cement is its real wood look that comes in a myriad of stunning colors. The prolific colors and the wide assortment of siding accessories mean that fiber cement will work for any style Loveland home and many businesses too. Your structure will soon become the talk of the town after you have this premium siding product installed in any one of their stunning colors. At Colorado Siding, we know that form and function go hand and hand with satisfaction–which is why we carry numerous fiber cement and other siding options for Loveland homeowners to choose from.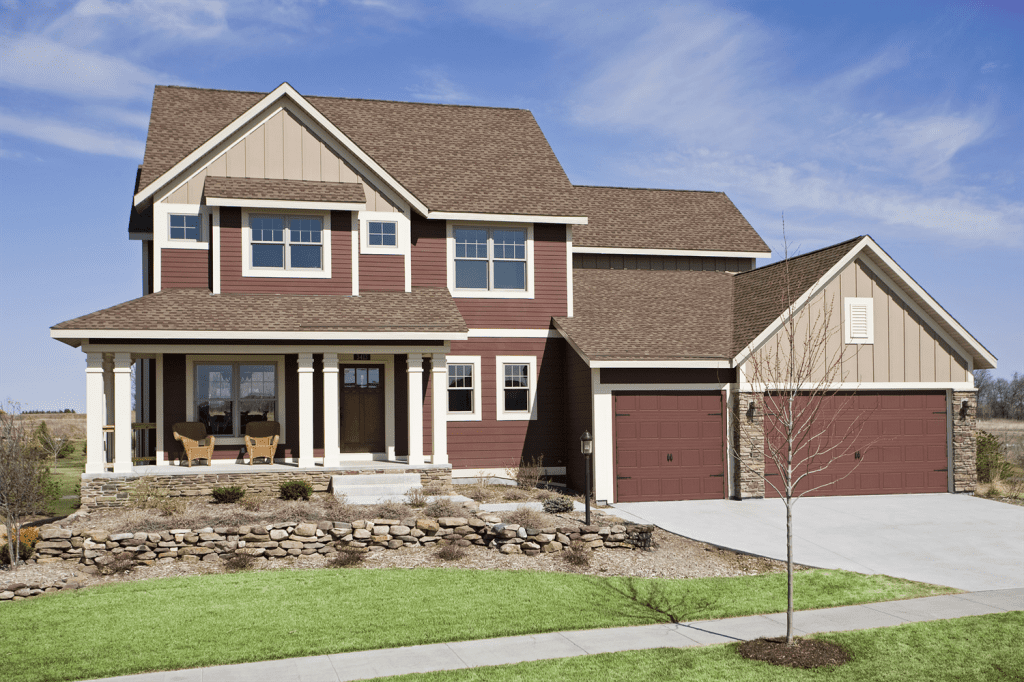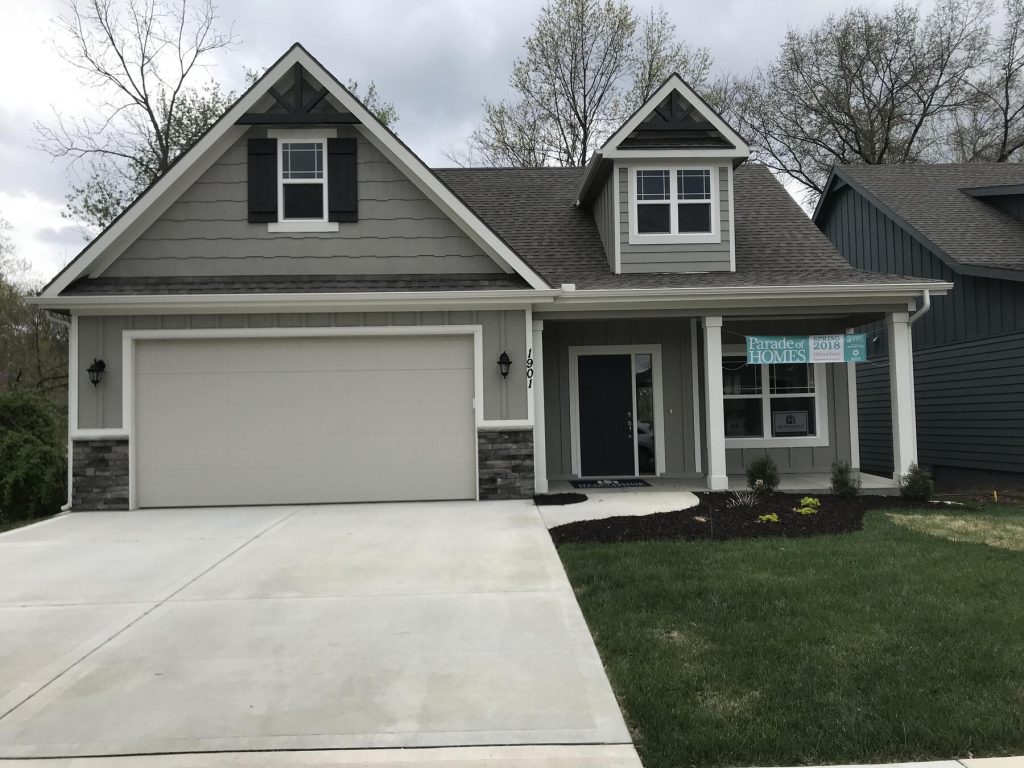 Engineered Composite Wood Siding
Protection is something that Composite wood siding offers homes here in Loveland where the weather is sometimes severe. LP Smartside as a stand-alone product is incredibly durable and offers fantastic protection for homes along the Front Range. However, LP also carries an advanced built-on finish called Diamond Kote–that a premium siding product engineered to be tough. This extra-durable finish doesn't peel, crack or fade even under the intense Colorado sun and it's environmentally friendly– made with low-emitting resins. From hail to fire to pests this type of siding resists all the Colorado hazards that challenge homeowners so close to the Rocky Mountains. With all this protection you must not forget–LP SmartSide looks amazing on homes. With over 30 colors to choose from finding the perfect hue for your Loveland area home will be easy no matter what style of home you own.
LP SmartSide Siding Benefits for Loveland
When you choose LP SmartSide for your Loveland home, you'll get all the benefits of having gorgeous, natural wood siding in addition to lasting value, durability, and low maintenance. Here are some of the advantages you'll gain from using this premium brand to reside your home's exterior:
Easy, affordable installation: SmartSide is lightweight and easy to work with, resulting in lower labor costs and faster installation times.
Weather and impact protection: Feel confident knowing that your home is protected from the threats of the outside world. LP SmartSide's incredible strength and durability give it the ability to handle extreme impact and harsh weather.
Fantastic warranty: SmartSide comes with an excellent warranty, so you can rest assured knowing every dollar you invest is well spent.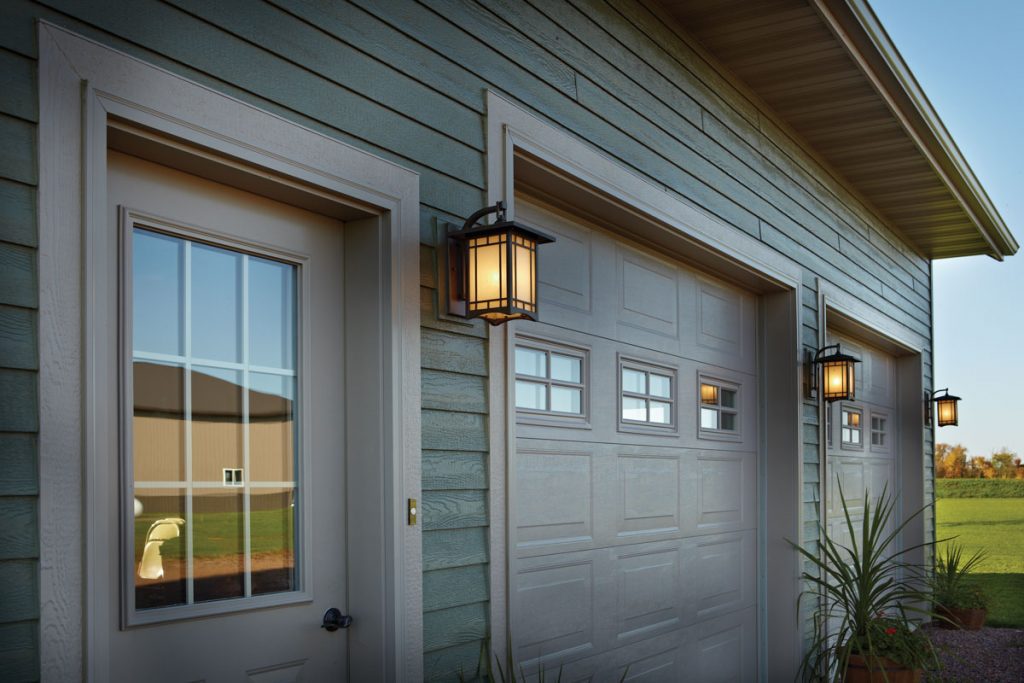 Advantages of Diamond Kote Siding in Loveland
Brighten up your world with color. Diamond Kote Siding offers Loveland homeowners lasting value and beauty. This stunning premium finish is produced using vivid pigments extracted from natural stone and is baked-on to ensure complete saturation and color that lasts over the years. When you choose Diamond Kote for your Loveland home, you can look forward to:
No-fade finish: Diamond Kote siding is designed to resist fading caused by uv rays, allowing it to stay vibrant and beautiful over the years.
Cost savings: Homeowners with Diamond Kote generally spend less money because they do not have to repaint their siding.
Premium aesthetics: Due to its incredible color and consistency, Diamond Kote exhibits an aesthetic beauty far superior to many other siding brands. 
LP SmartSide Info & Resources for Loveland Homeowners
At Colorado Siding, we're committed to empowering our customers with information. Below, we've provided some resources about LP SmartSide that we hope you will find useful for your Loveland home improvement project: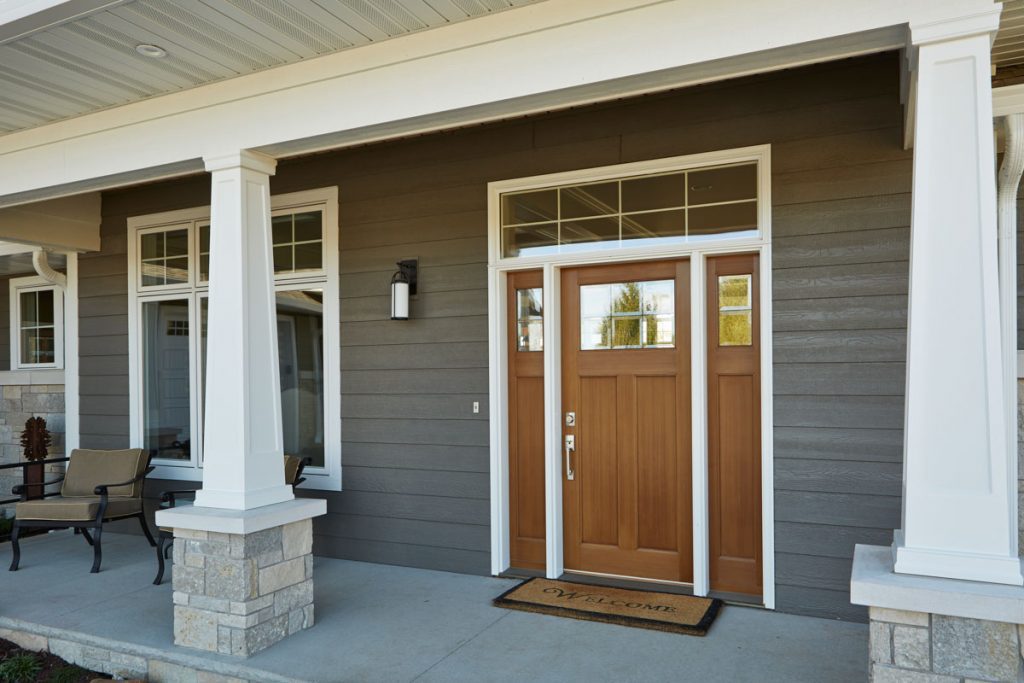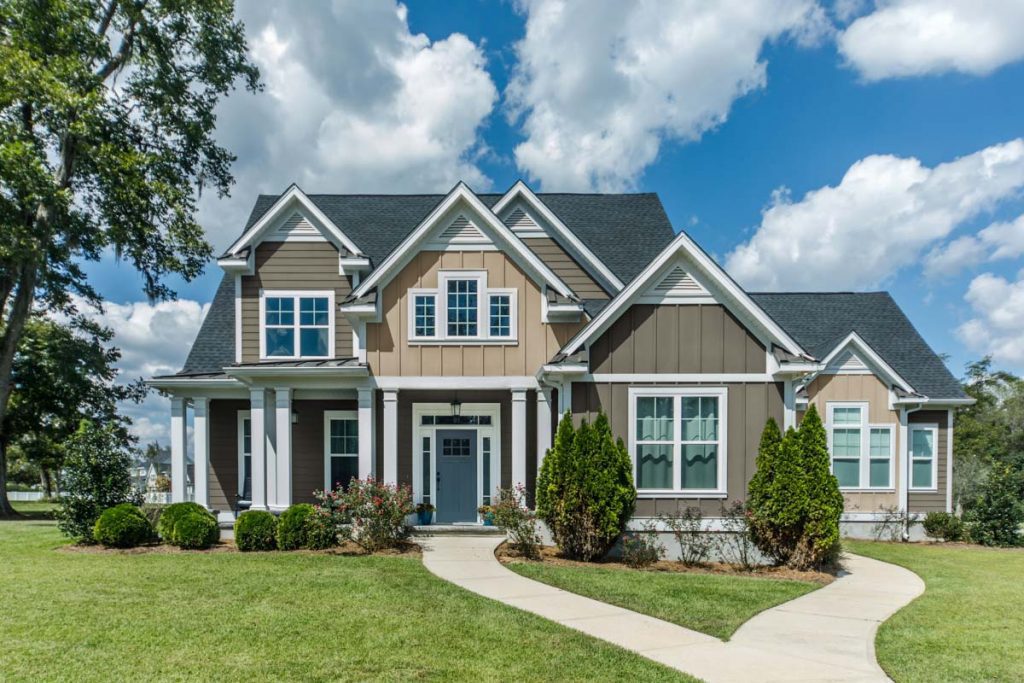 Diamond Kote Siding Info & Resources for Loveland Property Owners
Feel confident in your decision to reside your home with Diamond Kote. Learn all about Diamond Kote's fantastic fade-resistant finish and get an idea of what to expect for the installation process.
Vinyl Siding
Vinyl siding has come a long way in the last decade. Drab beiges or unsightly browns are a thing of the past as more and more vinyl manufacturers offer attractive modern and vintage hues. We have found that many homeowners in Loveland want vinyl siding because it is so very affordable and typically for homes under 350K. It is less expensive than something like fiber cement meaning if you are renovating a property for flipping or remodeling–it is likely the best choice for you. Vinyl siding comes in so many lovely colors making it perfect for any style home– here in Loveland. From bungalow to victorian and contemporary to mid-century modern vinyl siding will work on nearly any age home. It helps that we carry a handful of vinyl options for homeowners to select from too. We are happy to walk you through your vinyl siding choices and help you select something that works great with your aesthetic and budget.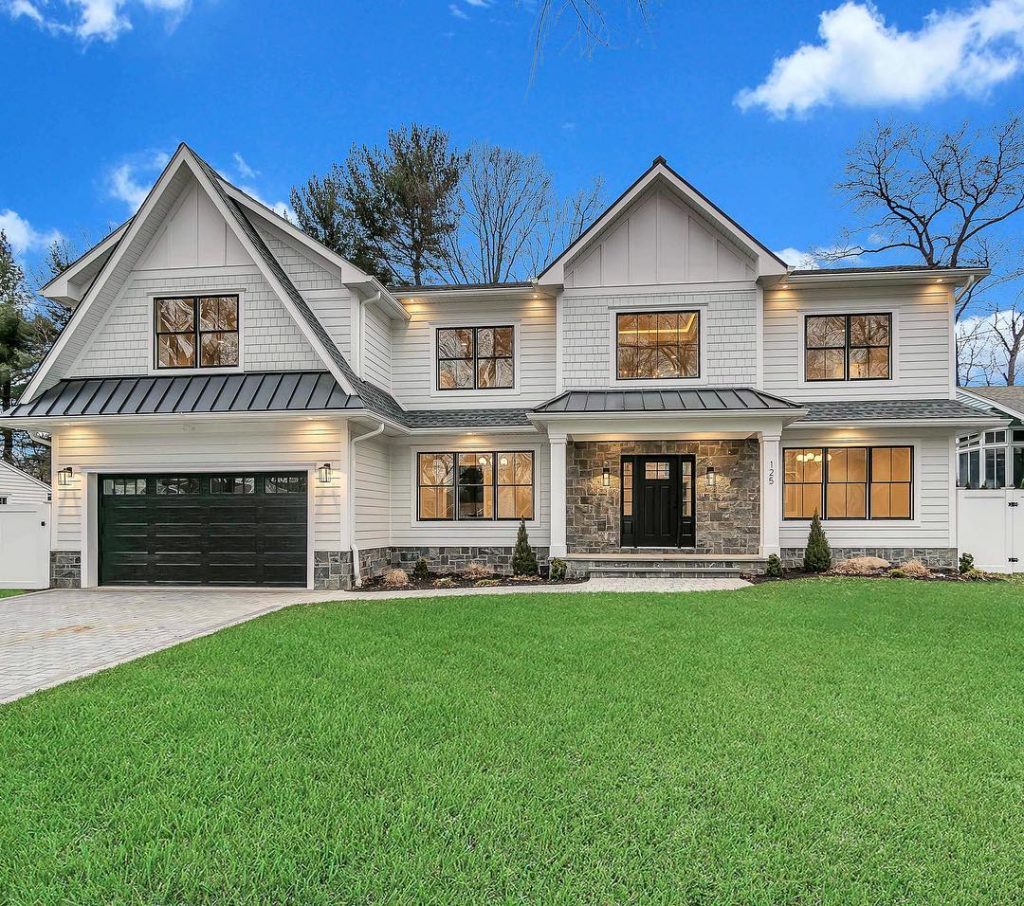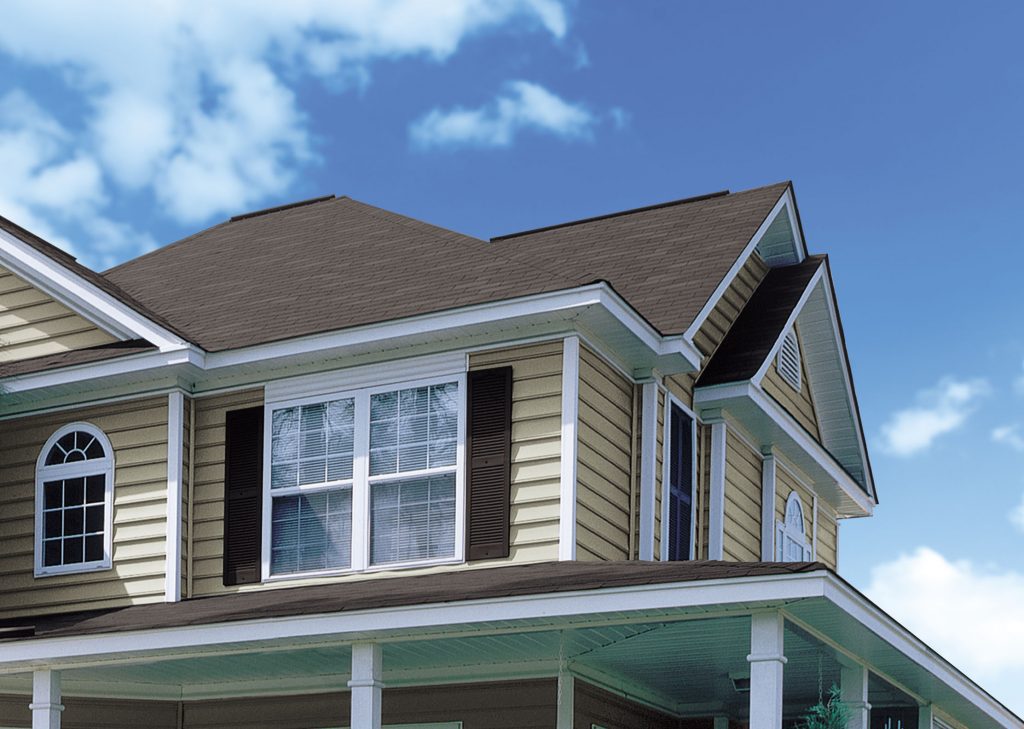 Alside Vinyl Siding Resources & Information for Loveland Homeowners
While we carry many brands of vinyl siding, Alside is by far one of our favorite products to work with. Alside has a reputation of producing durable, high quality vinyl siding and is trusted by homeowners across the nation. Here are some resources about Alside vinyl siding that we hope will assist you with your Loveland home improvement project:
Steel Siding
Steel siding is likely the most durable type of siding money can buy and surprisingly too. We have customers both commercial and residential properties that have chosen to use steel siding on their Loveland homes. This is likely because it comes in a range of looks from real metal to a gorgeous wood appearance. Typically you will see steel siding on homes outside of central Loveland–many with large barns or garages. Businesses in Loveland often opt for steel siding or steel siding features to modernize the look of their building. It is the perfect hybrid of form and function for both residential and commercial applications that makes steel siding so ubiquitous and useful. Steel siding takes a fair bit of knowledge and the correct resources to install right. This is why you should work with a steel siding installer like Colorado Siding which has scores of these types of projects under our belt. We will help you choose the steel siding that will function and look best on your particular structure and our skilled installation practices mean you will be enjoying your steel siding for years to come.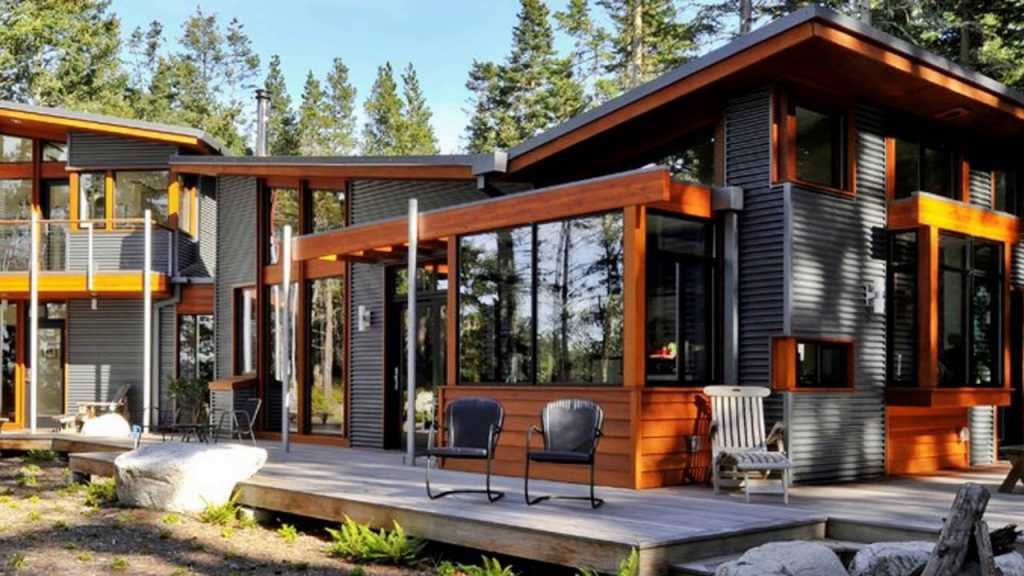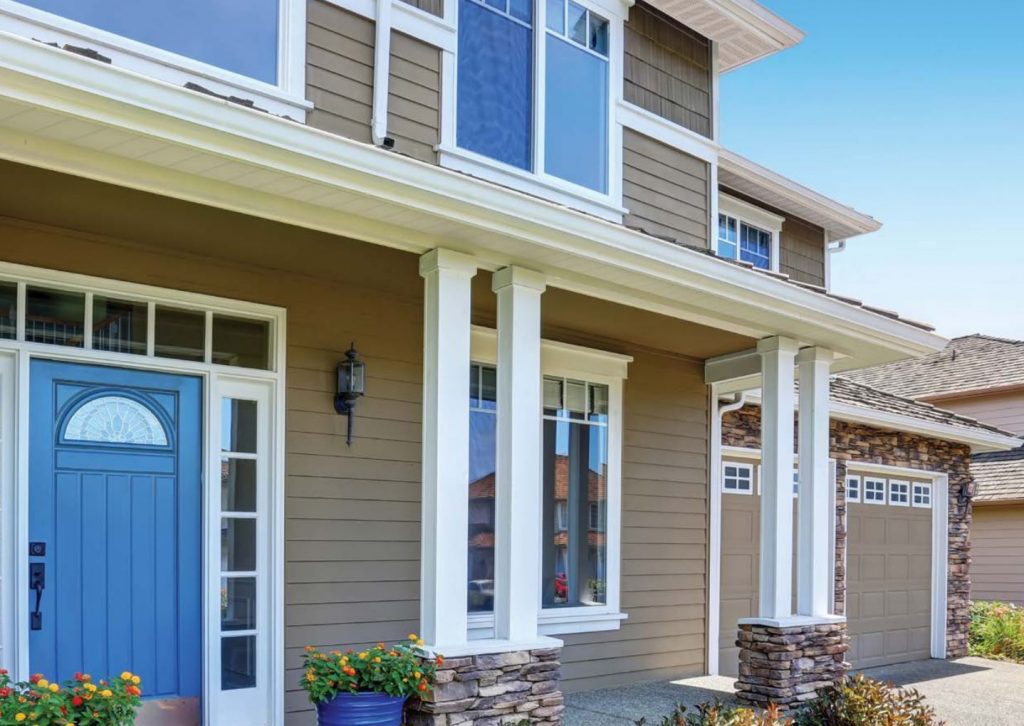 Steel Siding Resources
Colorado Siding is proud to offer all the leading brands of steel siding to our Loveland customers. Below, we've provided some resources that will inform you about the various steel products we carry as well as warranties and technical information:
Wood and Cedar Siding
Here in the Fort Collins area Probably one of the most perfect cities for wood siding here in Colorado is Loveland. Being so close to Rocky Mountain National Park means our homes and businesses tend to be a bit more in touch with nature aesthetically. It makes sense then that in the Loveland area wood siding is incredibly popular. From homes on 1st street in the heart of downtown Loveland to those around Boyd Lake truly is nothing so beautiful as natural wood siding. Cedar blends seamlessly with the rugged world all around our small but growing city and is naturally insect repellant. This means it protects against insects without the use of toxic chemicals. We partner with a local Colorado company called Rocky Mountain Forest Products as our supplier. They are a trusted local company that provides premium grade wood siding products to the entire Front Range. They provide wood siding that is sustainable and responsibly sourced wood. This means you not only get the charm of wood siding when you work with us but support the local economy as well.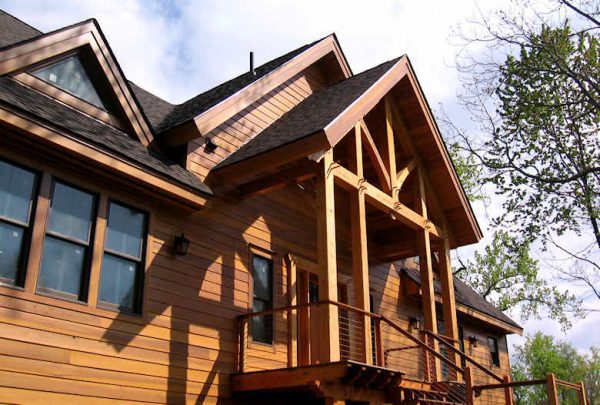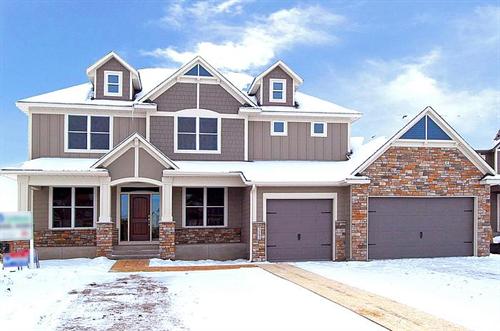 Stonework and Stone Siding
Stone siding has come a long way since the '70s–when it was a little over the top. Today's stone is toned down and modern yet rustic enough to fit into any natural environment. For homes in Loveland which is smack dab in front of Rocky Mountain National Park, this siding option could work perfectly with new or existing siding. But this ubiquitous look is still chic enough to fit in anywhere in our city that is modernizing at a rapid clip. Use it as a way to give your Colorado home a natural accent while maintaining elegant curb appeal. Or, have stone siding applied on the lower features of your Loveland home as a way to create depth. Today's stone siding is subtle, minimal, and a great way to express your love for nature all around us. At Colorado Siding we have worked extensively with stone siding so our designers can help you thoughtfully place it as an accent or main material. From brick to river rock we have a catalog of many stone aesthetics for you to choose from and will walk you through the unique design. Our stone partner is Sunset Stone because of their myriad of style options and the fact that they handpick their stone.
Sunset Stone Siding Resources
Get key insights, facts, and information about Sunset Stone siding. We've provided the following resources to help you plan and prepare for your siding renovation: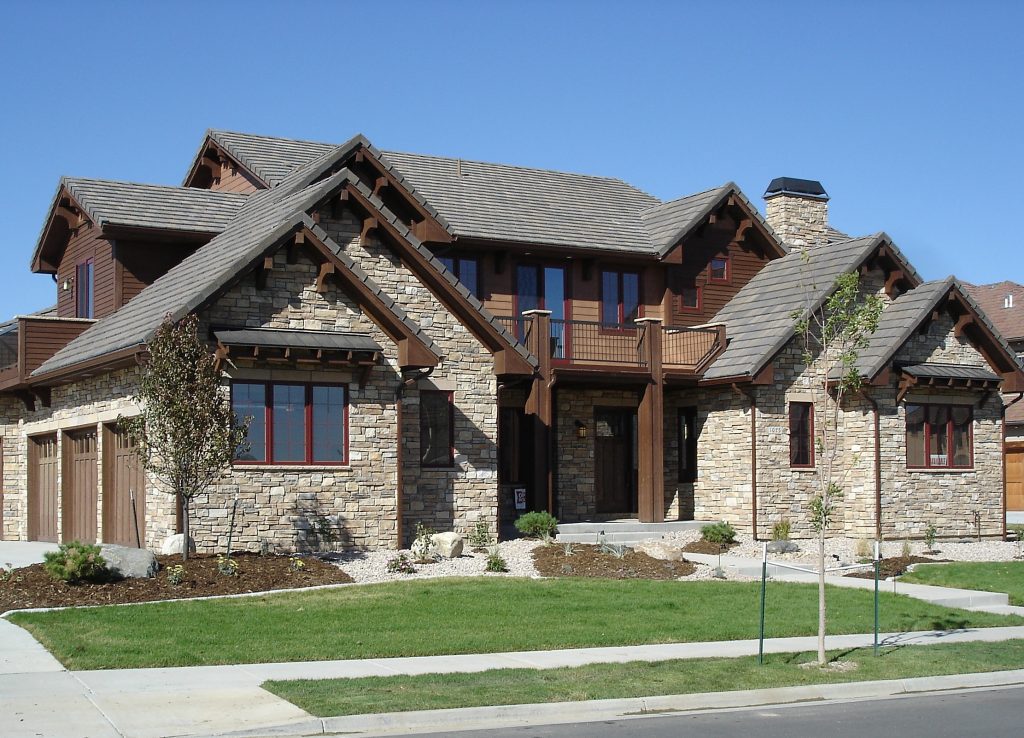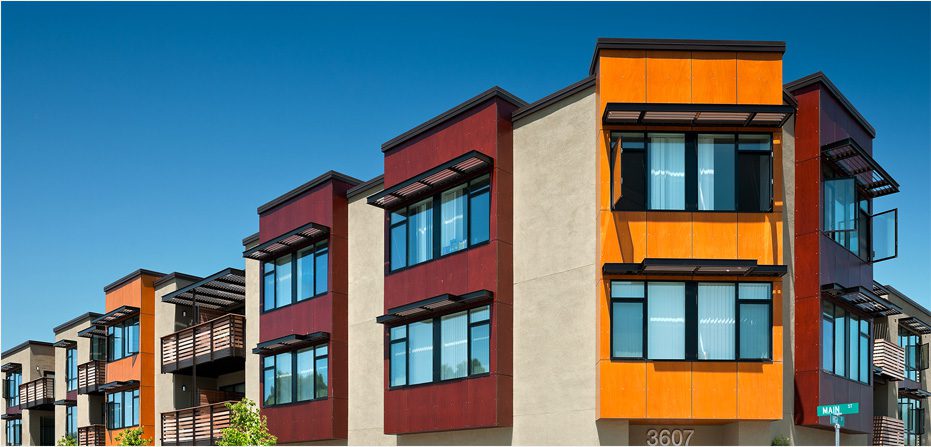 Commercial Siding for Loveland
Commercial and multifamily properties can all enjoy leading siding services for improving property function, reducing maintenance needs, attracting tenants, and enhancing the customer experience. We offer comprehensive commercial services ranging from siding replacement to rainscreen installation. Our team can help you address all your aesthetic and durability goals with the best commercial siding options available
Residential Siding for Loveland
Homes throughout Loveland can take advantage of our incredible siding services. Our design team is always available to help you create your dream curb appeal and find the perfect color palette and aesthetics for your property. We can also help you determine the best siding options based on your needs and budget. Homeowners can rest assured that they're getting the best siding replacement services available.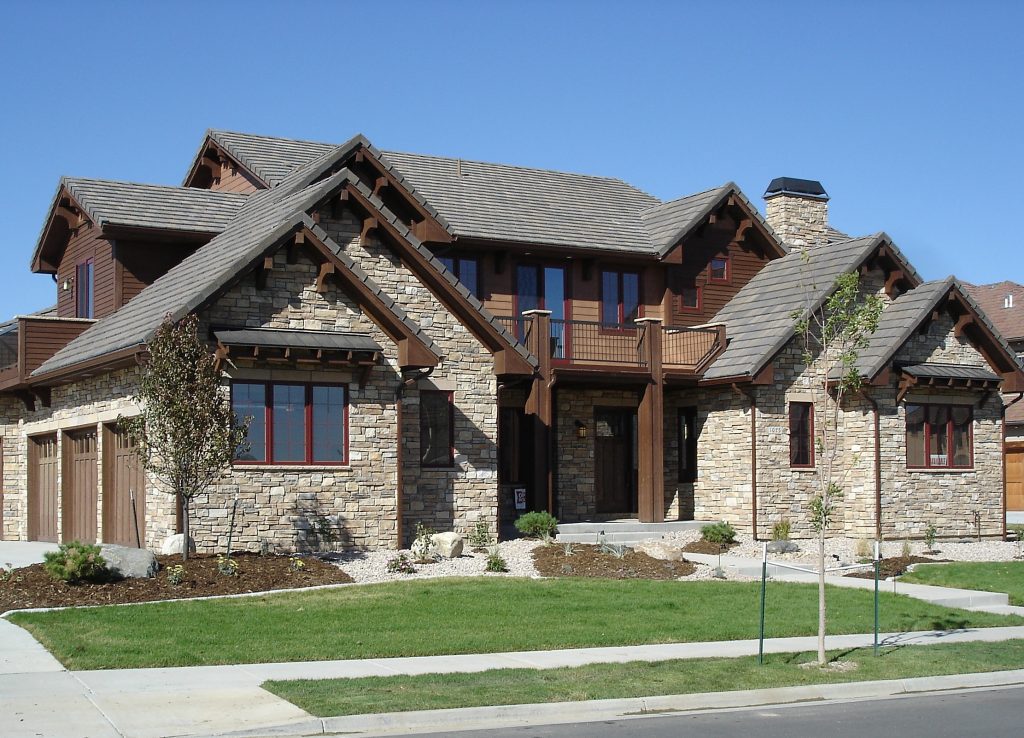 If you are looking for selection Colorado Siding definitely has the most options.
Such a courteous staff!Our biggest concern was dealing with contractors in and around our house.Since we worked directly with a project manager we barely even knew our home was being re-sided.Excellent customer service!
Needed our barn resided and was pleased to find a reputable steel siding contractor with Colorado Siding.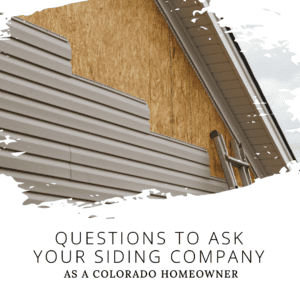 Choosing the right siding company is an important decision for any Colorado homeowner. The right...
Schedule Your Consultation!
Colorado Siding is this states most prolific James Hardie® Fiber Cement contractor. We have an A+ rating with the BBB and have also won the customer service gold star seven years in a row. Our talented team of customer service and dedicated project managers will oversee your installation and/or repairs to ensure the very highest quality and make sure that this is a great experience for you and your family.
Contact us today for a design consultation for your Loveland, home or business to learn more about your project.
.