Cherry Hills Colorado Siding
Cherry Hills Village Siding Replacement Experts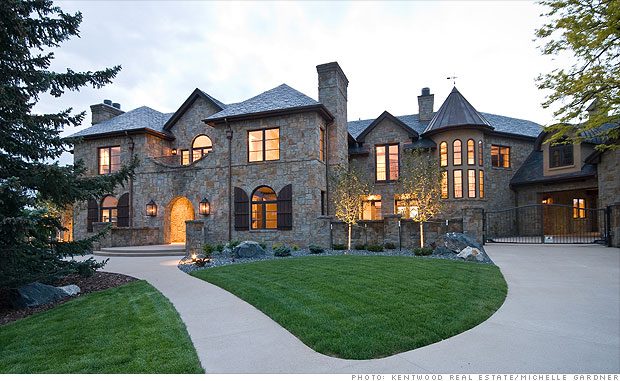 Cherry Hills Village, Colorado is known throughout the state for its beautiful, elegant homes and neighborhoods. As a resident of Cherry Hills Village, it is important that the exterior of your home reflects those standards while maintaining practical and protective qualities.
At Scottish Home Improvements, our team of siding replacement experts can provide you with new ideas that will promote energy savings, provide insulation, improve durability, and require only low maintenance for the siding on your home.
Cherry Hills Village can experience fairly harsh winter weather as well as strong sun due to its high elevation which could have you seeking new, durable options for siding on your home. Give us the chance to prove ourselves as your siding installers and you won't regret it. Read below to learn more about the siding replacement options that our experts can provide for you!
James Hardie Siding for Cherry Hills Village Homes
When it comes to improving the exterior appearance and durability of your home, it can be difficult to know where to begin. Many homeowners make the common mistake of turning to vinyl siding first, only to realize that the freezing temperatures and biting winds of the Cherry Hills Village area can cause their home's vinyl siding to crack and splinter, depleting its aesthetic value and insulating properties.
But if vinyl siding won't stand the test of time, what type of siding will? Below, we've detailed just a few of the multitude of James Hardie® siding types homeowners can benefit from installing.
James Hardie Fiber Cement Siding
Because of the noted shortcomings of vinyl siding, many homeowners turn to Scottish Home Improvements to provide James Hardie® fiber cement siding for their Cherry Hills Village home. This type of siding from renowned siding company James Hardie® can be crafted to match the current exterior of your home, including natural woods and stone. It can also replace your exterior finishes entirely. Scottish Home Improvements offers James Hardie® siding in a variety of styles, including plank siding, board and batten, vertical siding, and shingles in order to tailor to your personal design preferences.
James Hardie® fiber cement siding is not only aesthetically appealing, but it is also very durable. It is hail resistant, which prevents damage repairs and costs caused by the inevitable hail storms that Cherry Hills Village experiences. It will not expand or shrink with the drastically changing temperatures, therefore it will not crack or swell. The paint finish is baked onto the fiber cement siding, so the powerful sun rays found at higher altitudes are not as damaging. And to top it all off, James Hardie® offers a 15 year limited warranty on its ColorPlus siding and a 30 year warranty on most siding products. The high quality of James Hardie® fiber cement siding will uphold your home's integrity while simultaneously saving you money by reducing or eliminating many of your maintenance needs.
James Hardie Stucco Texture Siding
Stucco texture VerticalPanel James Hardie® siding provides Cherry Hills Village homes with another fantastic option for protection and visual improvement. This is a beautiful, low-maintenance, and cost-effective way to upgrade the appearance of your home. VerticalPanel stucco textured panels can last longer than traditional vinyl siding. As a result, stucco texture VerticalPanel James Hardie siding is quickly gaining popularity.
Siding Options for Cherry Hills Village Homes and Commercial Properties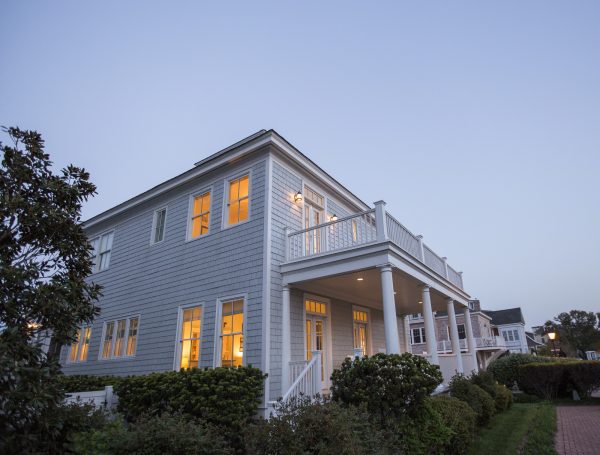 Whether you own a home or business, we have a wide range of siding options for Cherry Hills Village properties. Learn about just a few of the many options we offer down below!
Steel Siding
If you own a Cherry Hills Village business, steel siding may be the right option for you. While steel siding doesn't have the same aesthetic value for your home, it is very low maintenance and can stand up to the harsh winter weather that can damage other materials used for commercial siding.
Wood & Cedar Siding
Authentic wood and cedar siding options provide properties that elegant, timeless look that so many local residents strive for. With premium aesthetics, wood and cedar siding are a perfect addition for any Cherry Hills Village home.
Stone Siding
We also offer stone siding and stonework from Sunset Stone, a local family-owned manufacturer. With endless design options, we guarantee we have the right stonework products that will enhance the exterior theme of your home. Whether you're looking to simply add stone accents to complement your home or you're interested in completely re-siding a facade with stone siding options on your property, the experts at Scottish Home Improvements have you covered.
Premium Siding Repair for Cherry Hills Village Properties
Scottish Home Improvements is proud to offer superior services in siding repair for homes and businesses. Our local team of siding repair experts are happy to assist you with both commercial and residential projects of any size. With the largest product inventory available for siding replacement and siding repair in Cherry Hills Village, we assure you that we'll find the right type of siding for you.
Request an In-Home Consultation from Scottish Home Improvements Today
Our team at Scottish Home Improvements would like the opportunity to earn your business. Contact us today to schedule your free in-home consultation and experience our famous Scottish customer service when you choose to work with a company that has an A+ rating with the BBB and 7 consecutive customer service Gold Stars. Call or email us today to find out more information about our siding installation services!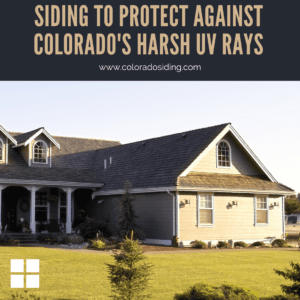 Colorado's awe-inspiring landscapes and high elevations on the Front Range bring both beauty and unique...