If you live in Arvada Colorado, and you are in the market for a siding project but don't know where
to start, Colorado Siding can help. Colorado Siding has been in the siding business for over 20 years
and are experts in their field. Our project managers have many years of experience with siding
projects of all sizes, types, and price ranges, and are always ready to answer any siding questions you
have.
Are the needs for Arvada Colorado siding any different than siding needs anywhere else? Well, the
short answer is maybe. After all, if you've lived in Arvada for any length of time, you are well aware
about the climate extremes this part of the state faces. The omnipresent sun baking down. Those
crazy, out of nowhere hail storms that spring up suddenly in the summer. Those wild, gale force
gusts of wind that seem to be seeking to rip the siding right off your home. The hot dry air. The
blizzards. Should we go on?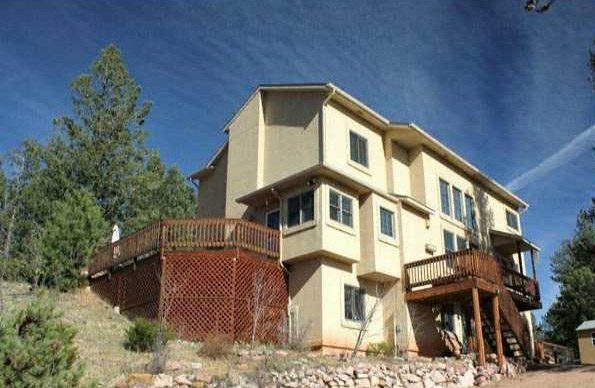 Obviously, in Arvada Colorado, siding is something to be taken very seriously indeed. For starters,
it's a major investment. One you do not want to have to redo in a few years. And there are various
kinds of siding now on the market, each with its pros and cons. Well, with one exception that is.
James Hardie fiber cement siding has many pros but absolutely no cons that we know of. We are
always thrilled to recommend this product. First of all, it is "engineered for climate." It's actually
made and installed somewhat differently for different areas of the country with different climate
needs. It's all but impervious to every weather condition previously mentioned, and a whole lot
more.
Here at Colorado Siding, we are proud to offer the highest quality sidings, regardless of what type
you decide upon. But how do you decide. Which is better for Arvada Colorado siding? Vinyl?
Traditional wood? Steel? A product like the aforementioned fiber cement? How do you choose?
Honestly, that part is pretty simple. Make yourself a list of questions. And then give us a call for the answers. With our over two decades of home improvement experience, we will always steer you in
the right direction, with the perfect product for your Arvada Colorado siding project's needs. We
have extensive experience in single family, multi-family, and commercial siding projects. Please feel
free to take advantage of it.
Please call us today at Colorado Siding to get your new siding project rolling. Or at least, to get all of your siding questions answered by an expert.