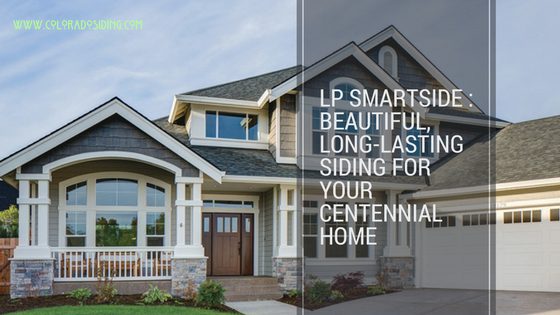 Warm weather is already well on its way and summer is just right around the corner in Colorado. Now is the perfect time of the year to get started on your home improvement plans for the summer! The warm weather brings ample opportunity to complete any needed work on your home, including installing new siding.
If you're considering re-siding your home this year, one option you should definitely consider is LP SmartSide. In Centennial, LP SmartSide has been a growing trend in the past few years, and for good reason too. It's beautiful, easy to install, highly durable, and affordable too!
LP SmartSide Durability
If you're like most Coloradans and love the outdoors, you're probably drawn to the natural look of wood siding. Unfortunately, wood siding doesn't tend to hold up very well in Colorado's weather, and usually ends up splitting, cracking, or warping from all the moisture and heat.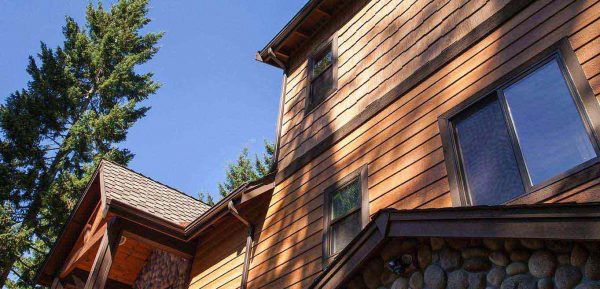 That's what makes LP SmartSide such a great choice for Centennial homes. LP SmartSide offers a more durable alternative to traditional wood siding, yet has almost exactly the same appearance. Specially engineered for strength and durability, LP SmartSide is treated with a special sealant called SmartGuard that makes it resistant to fungal decay, rot, moisture, pests, and uv rays, giving it the ability to withstand even the most extreme conditions.
LP SmartSide Styles
LP SmartSide allows you to experience total freedom when designing your home. LP SmartSide is available in a wide range of custom options and styles. Choose from traditional looks like horizontal Lap Siding or go bold with Cedar Texture Shakes or Shingles; the choice is completely up to you!
LP SmartSide Lap Siding
LP SmartSide Panel Siding
LP SmartSide Trim & Fascia
LP SmartSide Vertical Siding
LP SmartSide Soffit
LP SmartSide Cedar Texture Shakes
LP SmartSide Perfection Shingle
Get a Quote on LP SmartSide
Turn your dream home into a reality! Call Colorado Siding today to get started on planning your residing project or receive an estimate on LP SmartSide in Centennial, Colorado. Trust us, you're going to love the look of LP SmartSide on your home! Call now to get started!