If you live in Fairplay Colorado, siding is a major purchase and might even be a once in a lifetime purchase. So you want to be sure you are purchasing the best siding for your home's needs and for your budget as well. There are various different factors to be considered, such as cost, amount of maintenance required, the warranty on the specific siding, and of course the look you want. You might even be hoping to find a more "green" siding material that doesn't require cutting down the forest.
Fairplay Colorado siding has a big job to do, because of the Colorado climate. One of the purposes of siding is to shed water and help to insulate the home. Siding in this state must also stand up to the drying effects of the endless Colorado sunshine, the rapid temperature changes, the howling winds, hailstorms, occasional blizzards, and sweltering summers.
Here at Colorado Siding, we have fifteen years of home siding experience and know the different factors involved in choosing the best siding. If you have any questions, we'd be happy to advise you. The likelihood is that your home currently has wood siding. If you are looking to replace it, you might be wondering if wood is the best choice for you, or if there is something else out there that might keep your home looking beautiful longer with less maintenance.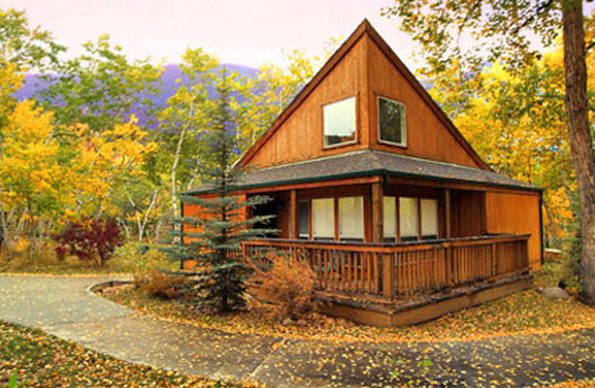 Although most homes across the state still have traditional wood siding, we'd like to discuss some of the more modern alternatives and tell you why they are a great alternative.
1. Vinyl siding: For homeowners in Fairplay Colorado, siding of this type is affordable, low maintenance, and happens to look pretty darn great. It holds its beautiful color for a long time and can be installed with extra insulation to help save you money on heating bills. Considerably cheaper than wood, vinyl siding never needs repainting and is used for approximately 30 percent of new homes across the nation. It's also faster to install than traditional wood siding, and obviously, no forests need be cut down.
2. Fiber cement siding: For homeowners in Fairplay Colorado, siding of this type provides outstanding durability, low to now maintenance requirements, and it is non-flammable to boot, adding no fuel to a fire. It is rot resistant, won't dry out or crack like wood can, and can withstand pretty much anything Mother Nature can throw at it, including hurricane force winds. This "new kid on the siding block" was developed about twenty-five years ago and is the darling of architects and builders nationwide. It comes in luscious colors and a wide variety of styles, including one that offers the look of traditional cedar shingles.
For homeowners in Fairplay Colorado, siding purchases can bring up a lot of questions. We'd be happy to answer any of yours or offer you a competitive bid for your home siding job.