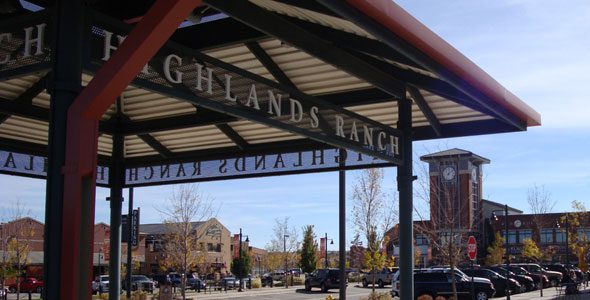 Spring Siding Inspection In Highlands Ranch, Colorado
Spring has come to Colorado, the air is warming up, and the smell of blooming wildflowers is everywhere. For residents of Highlands Ranch, Colorado this means it is time to enjoy a farmers market or two and to look forward to the Highlands Ranch Music and Arts Festival. With the coming of Spring, also comes the, not so fun, spring cleaning and the dreaded spring home repairs. Siding should always be on your list of things to inspect and here is a quick rundown of what to inspect for and where.
What to inspect your home's siding for:
Broken Siding: In the winter in Colorado, it can get frigidly cold. In cold weather, vinyl siding can get brittle and shatter.
Missing siding: The wind in Colorado is something fierce. One big wind storm and you can find yourself missing swathes of siding–especially if your home's siding has not been updated in some time.
Molded Siding: Wood siding is especially susceptible to mold and rot. If there is enough snow in a snowstorm, the lamination around the siding can be removed, which leaves the wood exposed to moisture that can cause it to rot.
Faded Siding: The sun in Colorado is incredibly intense, which expedites fading on most sidings. Faded siding is one of the most common reasons we hear from people looking for new siding.
Where to inspect your home's siding:
Under soffits and overhangs on your house are usually fairly protected from the elements, however, some areas tend to get more exposure or moisture and should be inspected thoroughly.
Places like:
Kickout flashing
Below bay windows
Wood chimney chases
Colorado Siding is Highlands Ranch's Siding Expert
Since spring came early this year, it is a great time to get a jump on your home repair to-do list, once you are done inspecting. If your siding is looking particularly bad, it may be time for new siding, for which, using an experienced professional is a must. At Colorado Siding our superior products and our outstanding customer service set us apart from the other area siding companies. We are one of the highest-rated James Hardie installers in the country. Like any reputable company, we give you the one on one attention necessary for a successful and stress-free install.
For a free, onsite consultation and to see for yourself the difference experience makes, contact Colorado Siding today!