Your home is your most valuable investment. So of course when it comes to replacing your siding, you want to make sure that you're making all the right decisions. There's many things that have to be considered when choosing new siding, including stylistic elements as well as energy efficiency and durability.
In Colorado, homeowners also have to take the weather into consideration when it comes to siding replacement. In Colorado, not only is it important to choose a material that doesn't rot from the snow or fade from the sun, but it's also important to take the weather into consideration for installation purposes.
However, siding your home can be a fun experience too because you get to create a whole new look for your home. Additionally it's important to make sure that old siding is replaced when necessary to avoid structural damage. With a little bit of research and planning, you can easily determine the best option for residing your Colorado home.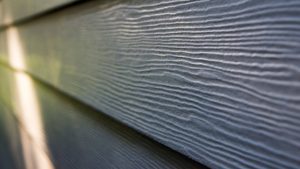 Important Questions to Ask Before Replacing Siding
If you're unsure if your siding needs to be replaced or you're not sure how to go about planning your project, you may want to consider some of the following questions to get started:
1. Is replacement the best option?
Just like any home improvement project, replacing your siding is a big decision. However, it's important not to neglect damages because this can seriously complicate things as the damage will eventually worsen and become more costly. Minor damages can be repaired with the assistance of a siding contractor. However, major damages usually call for replacement. Warning signs that your siding needs to be replaced include peeling paint, cracked or loose pieces, mold, or high energy costs.
2. What type of material is best for your location?
When selecting a siding material, the most important factor to take into consideration is climate conditions. If you live in a drier area of Colorado like Grand Junction, you may want to consider a siding option that is energy efficient and well suited for desert like climates such as modern stucco. However, if your home is in a mountain town such as Breckenridge or Silverthorne or the foothills of Golden, you want to look for a siding material that is moisture resistant such as James Hardie fiber cement siding or, if you like the look of cedar, LP SmartSide engineered wood siding.
3. When do you plan on getting started?
Depending on how much time you want to spend on the design and look of your home, replacing your siding can be a process. Not only are there tons of different colors and materials you can choose from, but there are different styles of siding too. Additionally, these can all be combined in different ways to create totally different looks. For this reason, you'll want to set aside some time for your design consultation. However, it's important to make sure that the timeline for your construction doesn't coincide with any potential seasonal roadblocks. If you live an area where it snows, you'll want to start planning your project before the first snow hits the ground just to be on the safe side.
Schedule a Siding Consultation
Not sure where to start with planning your home improvement project? Don't sweat it! We can help you get started! Call us today to schedule your free siding consultation.