In Colorado, homes are exposed to a large amount of moisture year round due to the rain and snowy weather that often visits our state. After time, continual exposure to moisture can create issues with your siding and cause it to rot or decay. This is particularly true for homes with wood siding.
Once decay occurs, it can be difficult and expensive to fix, which is why prevention is so important. By ensuring that your Parker home's siding is well ventilated and protected from moisture, you can prevent fungal decay and termite damage.
Cause of Fungal Decay in Siding
Fungal decay is caused by trapped moisture, which is usually the result of a lack of ventilation. All types of siding, regardless of the material they're made from, can be damaged by moisture. Moisture can leak in through very tight spaces, and often gets trapped siding and trim or building paper and siding. Once moisture gets in, without proper airflow and ventilation, it stays there and soaks into the surface of the wood. Once this moisture content exceeds 19% the wood begins to decay, often manifesting in appearance as rotting visible from the exterior or peeling paint. Additionally, termites love moist wood and will make it their home, causing additional issues.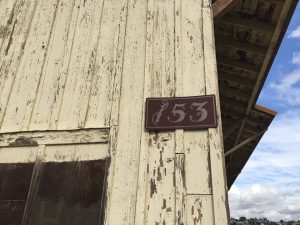 How to Prevent Rot, Fungal Decay & Termite Damage
The best way to prevent fungal decay and termite damage is by ensuring that siding and trim is well vented. You can accomplish this using a rain screen application. A rain screen is a space that is intentionally created between siding and the weather resistant barrier of a home that allows for moisture to drain and for air to flow freely through the walls of your home so that the wood can dry out as needed. Overhangs and gutters can also prevent excess moisture from coming into contact with wood. However, if you suspect that your siding is showing signs of rotting or termite damage, it's best to consult a professional on the issue and get repairs done as soon as possible.
Another great way to prevent rot and fungal decay is to choose a siding material that is moisture resistant. Wood and cedar siding are highly vulnerable to rot and moisture damage, and are not advised for high risk areas like Parker, Colorado. Instead, we recommend something more durable like James Hardie fiber cement siding. James Hardie siding is naturally moisture resistant, sustainable, and resistant to termites and other pests.
Schedule a Siding Consultation
Are you a Parker homeowner in need of siding replacement or repair? Call our office today to schedule a consultation.