Wheat Ridge Colorado Siding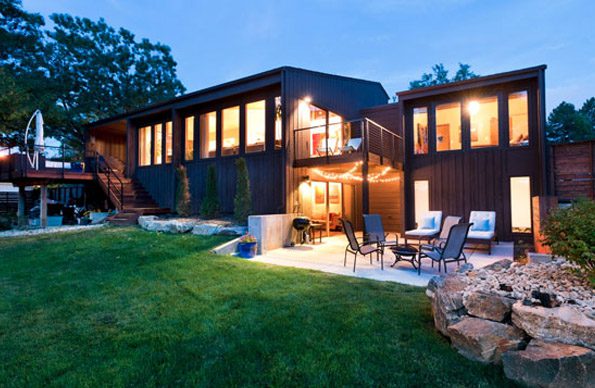 Wheat Ridge Colorado Siding
To shield your home or business from harsh winter weather in Wheat Ridge, Colorado, you need the right siding. With Scottish Home Improvements as your siding contractor, you can learn about the many different ways that siding could lower your maintenance and energy bills. Let us show you why we've been the popular choice for many years.
Wheat Ridge Colorado Siding Options
Many home and business owners have discovered James Hardie® Fiber Cement Siding for the home and business. This siding holds up to the elements much better than vinyl, which can crack in freezing temperatures. In addition, you will find that James Hardie® Fiber Cement Siding requires little maintenance and will remain beautiful for several years. Fiber cement siding, installed with HardieWrap® and ridged foam insulation also offers improved energy efficiency, lowering your energy bills and ultimately saving you money.
Fiber cement with James Hardie means that you'll truly be able to select the siding colors and styles that you have always wanted for your home.  Whether you're looking for a traditional style, perhaps matching the previous siding look you had on your home, or a fresh new look, you'll be able to get the perfect finished product.  We'll even be able to show you the options for your siding digitally by imposing different choices onto photos of your home.
James Hardie® VerticalPanel® stucco style siding is another popular option, especially for homes. It's a beautiful exterior, with aesthetics that look similar to traditional stucco, that many homeowners love.  No matter what material you choose, we'll help you find the perfect Wheat Ridge Colorado siding option for you unique home.
For your business, steel siding is also an option. This siding will hold up under the very worst weather, including the intense sunlight of summer. It will protect the commercial space for several years with little to no maintenance needed. While steel isn't a great option for residential buildings, it works wonderfully for many commercial spaces.
Wheat Ridge Colorado Siding with Scottish
If you would like to learn more about getting new Wheat Ridge Colorado siding installed on your home, give us a call or send an email today.  We'll set up a time for one of our experts to come to your home or business and go over the options you have for new siding with our A+ Better Business Bureau rated team.  We can't wait to begin working on your siding project!