Manitou Springs Colorado Siding
Manitou Springs Home and Business Siding
The new or even older homes that are ready for an update within the city of Manitou Springs are perfect candidates for vinyl or James Hardie® Siding. James Hardie® Fiber Cement Siding works well to shield homes from the wind, rain, snow, and hail that is so common in Manitou Springs. Scottish Home Improvements will educate you about the available siding options and which product will work best for your individual situation. Vinyl siding could be suggested for homes where the value of the home which requires a less cost prohibitive solution. We offer Prodigy® vinyl siding, and with its amazing insulating properties, it works well for most of these homes.
Siding Options for Manitou Springs Properties
In the older parts of Manitou Springs, stucco, wood siding, and James Hardie® Fiber Cement, as well as Artisan® Siding are excellent choices. Fiber cement siding allows us to match the styles and textures that the older wood frame homes have, even if it is a wood finish you are trying to match. James Hardie® VerticalPanel® stucco styled siding made from fiber cement is an especially good choice for many of the more traditional homes built in Manitou Springs. Whether working with traditional stucco siding methods or James Hardie® VerticalPanels® we can match your home's stucco appearance and physical attributes.
One of the many advantages that Scottish Home Improvements has over other siding installers is our local experience and knowledge. Many of our employees and installers were born and raised in or near Manitou Springs. They have witnessed the changing architectural and home styles that have occurred over the years. We also understand the unique nature of the city. We will be sure to give the best possible advice, while remaining unbiased, in terms of helping to improve the resale value after our work is completed.
Work with Manitou Springs' Siding Experts
Scottish Home Improvements is the largest installer of fiber cement siding in the city of Manitou Springs, as well as the entire state of Colorado. Our local perceptive and commitment to offering high-quality products, craftsmanship, and value for money has served our clients well for the past 10 years. We offer in-home consultations 6 days a week and look forward to serving your home improvement needs.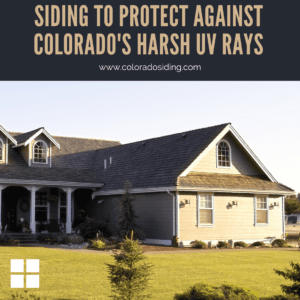 Colorado's awe-inspiring landscapes and high elevations on the Front Range bring both beauty and unique...