Ken Caryl Colorado Siding
Ken Caryl, Colorado Home and Business Siding
Shielding your home from the harsh winter weather in Ken Caryl, Colorado is important, and that is why Scottish Home Improvements wants to be your local partner in home siding. With our knowledgeable staff and a wide range of products, we will help you determine the best exterior application for your individual needs. We can show you how the different options available can cut down on your energy bills and maintenance costs while still providing a clean, elegant aesthetic.
James Hardie® Fiber Cement Siding
Many homeowners have discovered James Hardie® fiber cement siding for their home or business. This material is exceptionally durable, requiring little maintenance. It is designed to be resistant to hail, woodpeckers, and termites. Designed to be dimensionally stable, it also resists cracking, splintering, or warping with fluctuating temperatures. When properly installed with HardieWrap® weather barrier and rigid foam insulation, it provides better insulation than most other exterior finishes, lowering energy bills throughout the year. This long-lasting siding option is incredibly versatile, so we can match any of your current exteriors such as wood, stone, or brick. There is little need to make drastic changes for small home improvement projects. You'll no longer need to worry about the long-term appearance of your house or business because it will not go out of style, and it can hold up to any harsh climate Colorado has to offer.
James Hardie® VerticalPanel stucco styles are another popular choice in Ken Caryl, Colorado. This stucco is sturdier than other choices because it does not crack or chip. It too is hail and woodpecker resistant, proving itself to last longer than traditional stucco.
Work with Ken Caryl Siding Experts
Scottish Home Improvements will gladly answer any questions you may have about the exterior of your home. We are available for free, no obligation estimates. Contact us today to discover the limitless possibilities we offer to tailor to your individual property needs.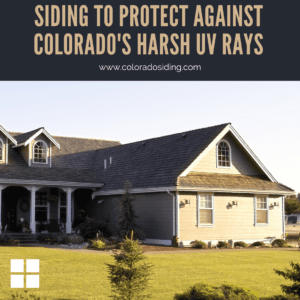 Colorado's awe-inspiring landscapes and high elevations on the Front Range bring both beauty and unique...