In Bailey Colorado, siding has a pretty big job to do for your home. Siding's main purpose is to insulate and protect the home from the elements, including shedding water. With the Bailey climate, your home's siding will have to contend with constant sun beating on it, the dry air, the sudden dramatic changes in temperature, hail storms, rain storms, snow storms, and the summertime risk of forest fires.
So if you live in Bailey Colorado, siding is a large purchase and you want to get the siding that is the best for your home and your budget. With fifteen plus years in the home siding business, we consider ourselves not just expert contractors, but expert advisors as well.
What questions do you have about home siding? Are you wondering if you should go with the product that is the most traditional here in Colorado? Wood siding, or perhaps cedar shingle siding? Or would you be better off with one of the newer, more modern alternatives on your home's exterior?
For homes in Bailey Colorado, siding comes in several materials, each with their pros and cons. Let's take a look: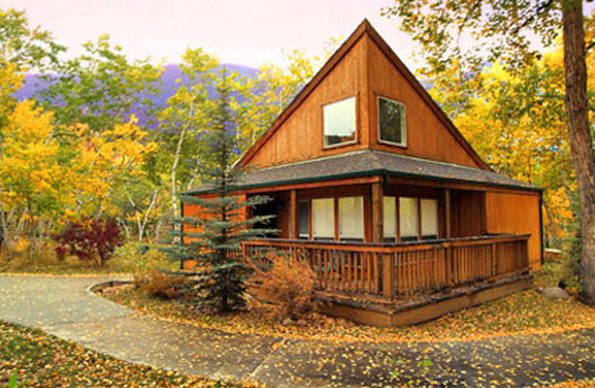 1. Vinyl siding: this type of siding has improved vastly over the years. It is beautiful, low maintenance, and will last a very long time. Vinyl is an affordable option that termites and woodpeckers will have little interest in, as compared to wood.
2. Fiber cement siding: this type of siding has only been around for about twenty-five years, but is widely popular for all new, high-end construction. It has several qualities that make it a perfect choice for any Bailey Colorado siding job. First, it is made of sustainable materials, no chopping down of forests required. Second, it is non-flammable, so in the unfortunate event of a forest or wild fire, it will not burn or add any fuel to that fire. Third, it is extremely low maintenance and "engineered for climate," meaning it can take anything good old Mother Nature can throw at it.
Now, what if you really love the look of wood for your Bailey Colorado home's siding? But you don't want to deal with the maintenance, the fading, the repainting, the splitting, drying or rotting that wood is prone to over the years? Fiber cement siding by the James Hardie company comes in a stunning array of styles and colors, including styles that closely mimic the appearance of natural wood or even cedar shingles.
For more information about Bailey Colorado siding alternatives, or to receive a quote for a siding project, we hope you will give us a call today. We're always happy to answer any questions and help you make the best possible siding choice for your home.