If you're a resident of Colorado, you already know how damaging the weather can be on your home's siding. One way to protect your home from the ever changing weather conditions is with James Hardie Fiber Cement siding.
If you have not heard of this "green," sustainable, and unbelievably durable product, you are not alone. Fiber cement siding took the building and renovation businesses by storm about twenty-five years ago, but if you haven't had to install siding during that period of time, it's not surprising you haven't heard of it.
Since we believe James Hardie makes the best fiber cement siding currently available on the market, for home or businesses, please allow us to sing the praises of this outstanding product.
We also mentioned that fiber cement siding is made of sustainable materials. It's also engineered for climate. That means that whatever part of the country you live in, the siding is specifically engineered to withstand those climate conditions.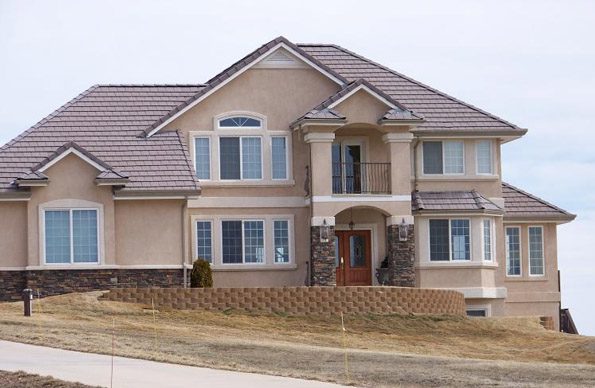 For instance, here in Colorado, we have blazing sun most days of the year, and at high altitudes. We have crazy hailstorms, the driest air, and dramatic gusting winds. Not to mention the wild temperature changes in the course of any given day.
The James Hardie fiber cement siding will not dry out from the sun. In fact, it has a unique ColorPlus technology, meaning the color is actually baked in, and warranted for up to fifteen years. This could save you thousands on paint jobs over the life of this siding.
It also will not split, crack, or rot like one of the more traditional sidings will. Of course, we are talking here about wood or cedar siding. But what if you really love that particular cedar shingle look? Then we'd recommend HardieShingle, which so much like cedar that your friends will be lining up to compliment you on your home.
And best of all, fiber cement siding is non-flammable. This is a truly important consideration for anyone with a mountain home, especially one that runs the risk of wildfires every year during our hot, dry summers. Although no manufacturer can promise that a siding can save your home from a fire, this product at least will not burn or even melt, so it will not add any fuel to the fire.
We could go on and on about the benefits of fiber cement siding from James Hardie. Suffice it to say, if you have questions, we would love to answer them for you. Why not give us a call today?